on
March 8, 2014
at
7:08 pm
The release of Dark Souls II is just around the corner (March, 11th). I personally can't wait. Love this series.
In anticipation, I thought I would create a brief comic inspired by the game. Keep in mind, this comic is unrelated to the story arc currently going on. So, I have posted it to my tumblr feed for now.
Come read "THE Black Phantom" here: http://laundromaty.tumblr.com/
Comic snippet!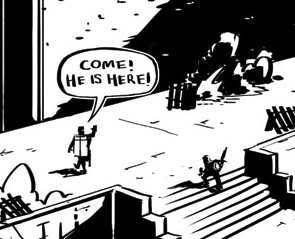 Praise the sun!